Luxury Vinyl Planks in Orlando, FL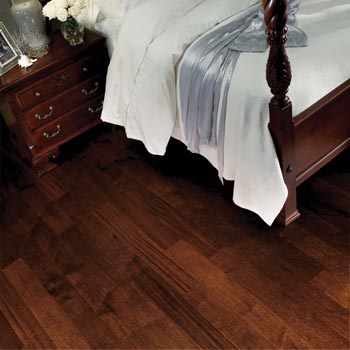 Replace the old and fading floors you have been living with for too long and lay the groundwork for years of interior enjoyment when you choose our luxury vinyl planks in Orlando, FL. When you walk through the doors of our local showroom, you will immediately notice our extensive inventory of flooring options. At Flooring America of Orlando, we want you to have floors that look great for years to come.
Filling out your entire design plan is easy when you have a responsive design professional in your corner. Our 5-Star Selection helps you stay in control of your project. You can evaluate each flooring product and purchase one with the suite of price protection guarantees and installation warranties you need.
You get the support and guidance you need to make any space a special place. From the moment you begin choosing your flooring to the point the installation is complete, our team is there to provide you with anything you need to succeed. We make it easy to find the right flooring with our Price Protection Guarantee. If you find a lower price on the same brand and style product within 30 days after your purchase, we'll happily refund the difference.
Vinyl Flooring with a Difference
Start a conversation with our design team and identify the flooring that matches your existing décor and your approach to decorating. With greater give underfoot, our traditional vinyl is a great way to go in places like your kitchen. Purchase a luxury vinyl plank floor to give your finished basement more warmth and appeal.
During our discussions with our customers, many say they want the character and charm of solid hardwood in places like their bathrooms and kitchen. Our designers want you to enjoy hardwood in your dining room and den, but this type of floor has limitations in rooms with higher concentrations of moisture. Luxury vinyl won't expand and contract when exposed to water like other flooring coverings.
The product is created by the manufacturer with the application of a photo wear layer to an existing vinyl product. The vinyl plank gives you with the form and feel of a natural wood plank, with all the water resistance that comes with vinyl planks.
Streamlining Your Renovation
Depending on the state of your subfloor and the removal time involved with your existing floors, luxury vinyl could make your installation project more efficient. We have a team of specialists that we can dedicate to your project for luxury vinyl plank floor installation.
Installation by qualified professionals is an important step, as sealing and grouting are needed to make the floor perform well. Our flooring center has everything you need to complete your project on your terms. With an LVP floor, you get the functionality and appeal you need.

Contact us today to learn more about the durability and charm that come with luxury vinyl planks. We proudly serve customers in Orlando, Winter Park, Florida, and surrounding communities.