Luxury Vinyl Flooring in Orlando, FL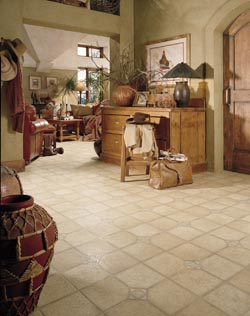 Make every room in your home stand out for all of the right reasons when you shop at our local showroom for your materials. Our store features a wide variety of stylish and durable luxury vinyl flooring in Orlando, FL, for homeowners throughout the region. With our professional luxury vinyl flooring installation, you will transform the look of your residence with ease. Our goal is to beautify every room in your home, including your bedroom, kitchen, or bathroom. Shop with us today to discover luxury vinyl products in a wide range of styles, colors, and patterns to fit every taste.


We Perform a Luxury Vinyl Flooring Installation
Many homeowners believe that a flooring installation involves nothing more than laying down a few planks and tiles. However, this project is best left to a professional to handle, due to the details involved in the job. The wrong measurements and improper preparation of the subfloor result in an unattractive incorrectly performed install.
When you work with us for your luxury vinyl flooring installation, you can trust that your new materials will be placed in the proper position. We focus on the details to add your luxury vinyl tile or planks to any room. Our professional services ensure that you will not have to deal with crooked tiles, broken planks, or other issues caused by a faulty installation. As a result, your new floors will hold their looks for many years to come.


When you are ready for a change at your home, you may be tempted to perform a complete remodeling project. The truth is, you can achieve a bold new look by changing out your flooring. When you choose luxury vinyl tile, you will create a new atmosphere in any room. Better yet, our luxury vinyl is a waterproof flooring solution, which means you can now achieve the look of hardwood in moisture-prone kitchens and bathrooms.
Available in a variety of different colors and patterns, LVT can be used to mimic the look of high-end flooring materials like marble and ceramic. We carry a full range of options to fit even the pickiest homeowner.


Many people dream of adding the regal appearance of hardwood to their homes. If you are looking for a cost-effective alternative to this classic product, luxury vinyl plank is the perfect solution. This beautiful and durable material offers homeowners a luxury look that holds up to regular use. Vinyl plank can be used in any room, including bathrooms and other moisture-prone areas. Because this material is built to hold up to regular use, it is a popular choice for those living in busy households with children and pets.



Contact us to speak with us about your options in luxury vinyl flooring. We perform a complete luxury vinyl flooring installation in spaces throughout Winter Park and Orlando, Florida.