The Go-To Choice for Flooring in Orlando, FL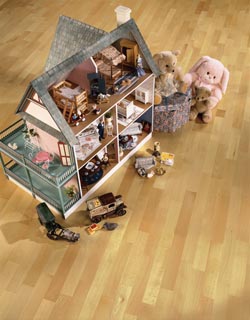 New flooring is the perfect way to add value and aesthetic beauty to your home. Here at Flooring America of Orlando, we are proud to be your first option for quality flooring in Orlando, FL. With a broad range of great-looking flooring options available, it's easy to see why so many customers depend on us.
Expertise That Makes a Difference
When you shop with us, you'll immediately see that we know our floors. Our knowledgeable, courteous, and attentive staff will help you make the perfect choice based on your particular needs. Different types of flooring have different maintenance requirements, applications, and benefits. The knowledgeable professionals at our flooring store will help you make a smart decision about what kind of floor you need for a given space.
Putting Service First
At Flooring America of Orlando, you'll experience the true meaning of customer service. Not only will we help you find the perfect floor for your specific needs, we'll also advise you as to the maintenance of your floors. Caring for your new flooring is very important, and our experienced staff will provide you with the advice and guidance you need. With our detailed advice, you'll be able to ensure that your home flooring lasts for many years to come. Let us help you protect your floor investment.
Installations Tailored to Your Needs
In addition to providing advice regarding the type of floors you need and about how to maintain them, our company provides comprehensive installation services. Relying on our installers is a smart decision for several reasons.
First, our team has a wealth of experience installing a range of flooring types for homeowners in our area. We've dealt with many different installation situations, and we know how to resolve any issues that may arise.
Second, we always provide prompt, attentive service. We understand that your time is valuable and we will respect it by providing your flooring installation in a timely manner. Expect us to stick to the agreed-upon schedule at all times.
Finally, our team is committed to excellence in all regards. We pay close attention to detail, to ensure that your installation is completed correctly the first time. You'll enjoy complete peace of mind when you work with us, and you'll feel confident that your floors were installed the right way. As our valued customer, you deserve nothing less.
Contact us to learn more about our flooring selection. We proudly serve our customers in Orlando and Winter Park, Florida.